---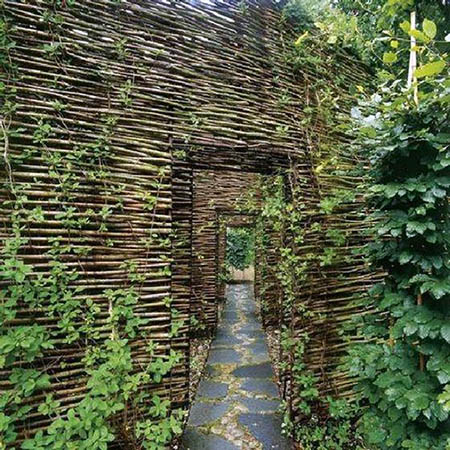 Willow Fence Panel Bar and Bistro Table Top
What we believe
Protect Our Planet is the philosophy that inspires our commitment to being an environmentally responsible retailer and manufacturer. We believe that companies can help protect the environment and support sustainable development.
What we do
Supporting sustainable resources Green Store Inc is committed to supporting environmentally responsible materials and technologies by promoting the use of renewable sources and sustainable raw ingredients.
Bamboo ability to grow on marginal and waste lands, rapid growth, low-cost extraction, low-cost processing, multi-functionality, make them important for subsistence and income needs of rural communities. Rapidly renewable resource like bamboo can grow on even steep hill, bamboo check erosion and conserve soil, and reducing carbon dioxide levels in the atmosphere to help slow down the global warming. Our classic bamboo and engineered bamboo products are design to meet the needs of business to display and merchandising their production.
We incorporate the rustic beauty of wood into our line of display products, we acquire our wood material from proven sources which are certified to practice responsible woodland management.
We recycle used oak wood wine barrels into a whole series of liquor display shelves, wine rack, furniture for store, and hospitality business.
Green Store Inc products specifications protect the environment around the world and in your business. The durable factory finish on our bamboo product line is water-based and solvent-free. Green Store Inc proprietary manufacturing adhesive emits less formaldehyde than allowed by U.S. OSHA, European E1, CARB Phase 1 and Phase 2, and Japanese JIS/JAS (F**) standards. As a company, we are moving swiftly toward exclusive use of phenol formaldehyde based adhesives that comply with LEED IEQ Credit 4.4 in all our products
Our customers inlcudes Disneys, Smithonian, Sea World, Six Flags, Zoo and public parks all over America,